This events calendar is an announcement service by CoNGO to its member organizations, its NGO substantive committees, the wider civil society community, and the UN System. All events included here, including their accuracy, are the sole responsibility of their organizers. Unless explicitly indicated, inclusion of an event in this calendar does not constitute CoNGO endorsement of the event.  If you have an event or meeting you want to be considered for announcement here, please email us at infonews@ngocongo.org.
The United Nations and Indigenous Peoples: Advocating for Education
24 January 2021 @ 3:00 PM

-

5:00 PM

EST

Free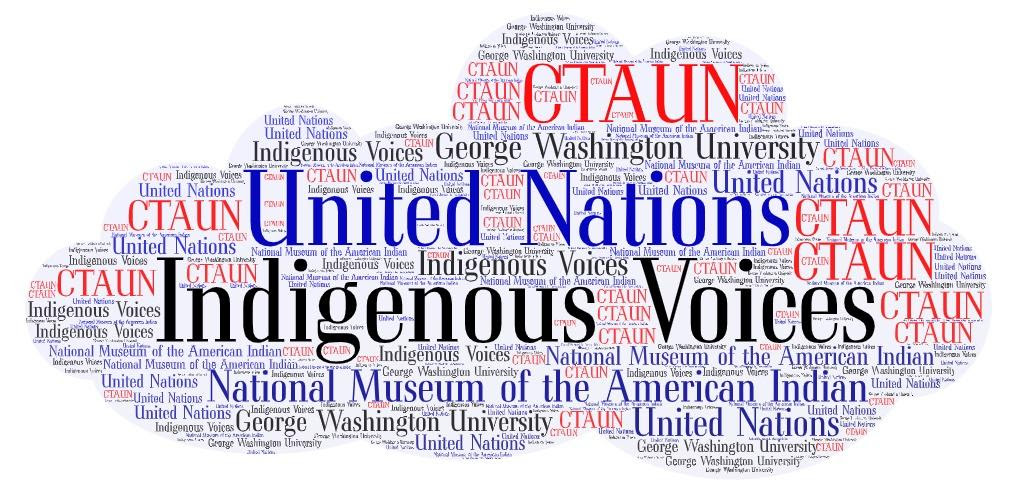 Registration is now open for the upcoming CTAUN webinar "The UN & Indigenous Peoples: Advocating for Education."
You will meet representatives from different Indigenous communities worldwide as they share their stories and path for greater recognition for the rights of Indigenous Peoples. You will hear their voices!
Also on the agenda will be specialists from the UN, a youth forum, suggested resources, and a Question and Answer session.
Major Speakers include:
Nina Kantcheva, Senior Policy Advisor, United Nations Development Programme (UNDP)
Elizabeth Rule, Professor of Native American Programs, George Washington University
Edwin Schupman, Educator, Smithsonian National Museum of the American Indian
More details can be found on www.teachun.org.
There is no charge for this webinar, but advance registration is required.
___________________________________________________________________________________
CoNGO Notes: For more information on the NGO Committee on the Rights of Indigenous Peoples, please visit facebook.com/NGOCoRIP.